A CIT Carrier's Guide to Building Your ITM Program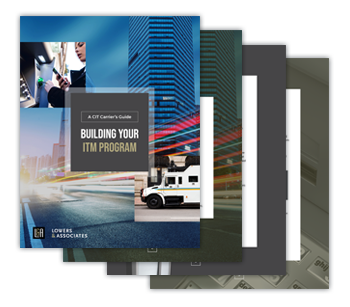 Mitigate the unique risks of ITMs to build your business while protecting your people, brand, and profits.
CIT carriers must adapt to the unique risks, technologies, and capabilities of ITMs in order to continue to fulfill their substantial role in the cash management lifecycle. These machines and the locations they occupy require changes in operating and risk management procedures to ensure the safety of carriers and the success and profitability of the program.
This whitepaper tackles the essentials for CIT carriers navigating the adoption of ITMs, mitigating the challenges that accompany it, and capitalizing on the opportunity it brings to expand into new markets.
You'll Learn:
How ITMs are changing CIT risks and opportunities.
Key ITM program risks carriers must face in building and growing their programs.
Critical components of a successful ITM risk mitigation program.
Complete the form on this page to request a copy of the guide.