A Case for Transparency: For Financial Institutions and Insurers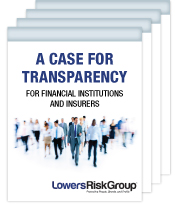 Typical problem areas and weaknesses in financial institutions that may lead to fraud are revealed in this whitepaper.
Financial institutions and insurers experience significant losses which create a need for reform in the financial industry.
The use of vendors for outsourcing various cash handling activities are susceptible to such losses.
What You'll Learn:
A list of factors that contribute to fraud cases in financial institutions
Essential controls that prevent fraud from occurring
Frameworks and loss prevention methods are also included to reduce the likelihood of cash service vendor theft, fraud, or misuse of customer funds
Complete the form on this page to receive a copy of this whitepaper.