Protecting
People
Effective risk management is central to protecting the health and safety of people. From hiring the right people to work alongside existing staff, to avoiding catastrophic events, we put people first.
Protecting
Brands
Public perception of a brand and its values can rise and fall according to the way an organization handles and avoids risk. We view risk management as an essential part of building and protecting brand value.
Protecting
Profits
Failing to manage risks puts people and brands in danger; it also risks the financial well-being of an organization. Our professionals get to the sources and causes of risk to protect your profits.
Learn More
Featured Resource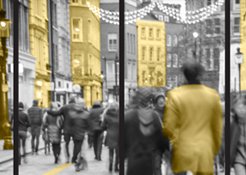 More Resources
Get our latest posts delivered to your inbox.
Subscribe >