Protecting
People
Effective risk management is central to protecting the health and safety of people. From hiring the right people to work alongside existing staff, to avoiding catastrophic events, we put people first.
Protecting
Brands
Public perception of a brand and its values can rise and fall according to the way an organization handles and avoids risk. We view risk management as an essential part of building and protecting brand value.
Protecting
Profits
Failing to manage risks puts people and brands in danger; it also risks the financial well-being of an organization. Our professionals get to the sources and causes of risk to protect your profits.
Learn More
Featured Resource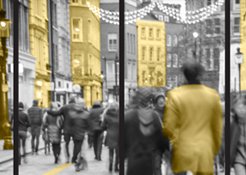 More Resources
Get our latest posts delivered to your inbox.
Subscribe >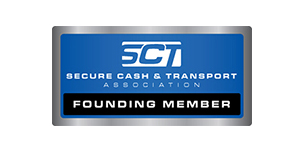 Another California Armored Car Robbed Outside Bank Branch; Oakland, CA
November 9, 2022
An armed suspect ambushed and robbed an armored car guard in the process of servicing an ATM outside of an Oakland, CA Bank of America branch. At least seven robberies have taken place in the state since the beginning of the year, four of which occurred in the Bay Area.

Warrant Issued for Armored Car Robbery Suspect in Chicago; Lansing, IL
October 31, 2022
The FBI announced the issuance of a warrant for the arrest of suspect Darrell Singleton in connection with the Halloween armored robbery of an armored car guard outside of a Lansing, IL bank branch. Singleton and two other suspects stole cash from the ATM and armored vehicle and fled with the guard's sidearm, causing an accident with injuries during their escape.

Three Suspects Ambush Armored Car Guard at ATM; Dalton, IL
October 21, 2022
Three armed and masked suspects ambushed an armored car guard in the process of servicing a bank branch's drive-thru ATM in a south-Chicago suburb. The suspects escaped with at least $118,000. No shots were fired, and no injuries were reported.