Banking Audit: A New World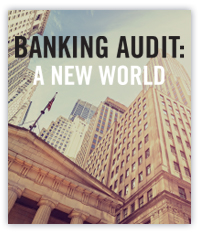 The banking industry has undergone significant and historic change since the financial crisis of 2008.
Additional levels of oversight within the financial institution and third party service providers of financial institutions, including armored carriers, are required.
This paper looks at changes to the regulations that are impacting the armored carrier industry and the financial institutions that work with them.
What You'll Learn:
How FinCEN impacts reporting requirements for CIT
What the OCC thinks about BSA/AML infractions
Risk management considerations for third-party relationships
3 essential cash service controls and loss prevention methods
Case studies on cash vault fraud
Complete the form on this page to download your copy of "Banking Audit: A New World."