Building a High Reliability Organization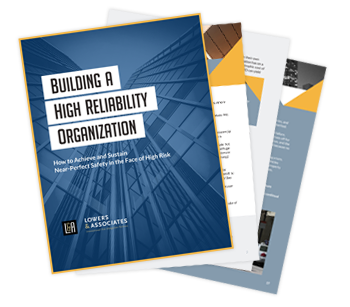 How to Achieve and Sustain Near-Perfect Safety in the Face of High Risk
Day in and day out, there are organizations that operate highly complex, highly risky systems where failures can be catastrophic. Yet they do not fail.
In this whitepaper, we summarize the remarkable achievements of High Reliability Organizations (HROs) and describe how these organizations deliver stunning reliability in complex environments.
You'll Discover:
The Essential Domains of HROs
Examples of HROs in Action
The Cash Management/Banking System as a Potential HRO
5 Key Principles of HROs
How to Build HRO Capabilities in Your Organization
And more!
Complete the form on this page to request a copy of the whitepaper.