Managing CIT Risks
Lowers & Associates (L&A) has been globally recognized as a leader in the field of Cash-In-Transit (CIT) security and risk mitigation since 1980.
Working on behalf of banks, insurers and armored car companies, we have established ourselves as the go-to partner in this critical area of the financial services market. We base our approach on evaluation, consultation, and hands-on service that dovetail into a collaborative global risk mitigation platform.
35+ years of Cash-In-Transit industry experience
Expert assessment and remediation
Strategic approach to risk mitigation program development
Ongoing service that ensures long-term success
Immediate action when time is of the essence
Industry Lead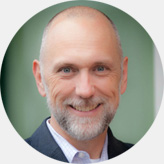 Brad Moody, CFE, CFI
Director of CIT Risk Management
Brad is an accomplished operations professional with proven success in the financial and security industry. Brad currently provides operations oversight for relationships with both customers and partners in transportation, insurance markets, cash vault services, physical security, healthcare, anti-money laundering, and fraud investigation, and courier related work. Brad holds certifications as a Six Sigma Greenbelt, Fraud Examiner, and Forensic Investigator.
---
Representative Clients
---
Services
Risk Assessment
Operational Assessment
The first step in identifying and mitigating CIT risk, we combine a structured criteria set built upon industry best practices, with experience-based flexibility that takes into consideration the unique operational challenges faced by each company. The result is an in-depth assessment report that quantifies operational risks and provides detailed recommendations to mitigate those risks.

Internal Policy Compliance
Our experts assess internal compliance through a review process that provides a neutral expert evaluation for companies that already have a proven and aggressive risk mitigation program in place. A formal report is developed and presented to illustrate areas in which compliance is sufficient, and areas in which deficiencies need to be addressed.
Consultation
Business continuity strategic consultation takes risk mitigation to the next level. Let us help you:
Develop effective policies
that take into consideration current circumstances and potential for future regulation and compliance requirements changes.
Create operational procedures
that combine established industry best practices with specific standards that are dictated by your unique requirements.
Devise managerial risk mitigation strategies and tactics
that take into consideration your organization's overall goals and objectives.
Hands-On Services
Let us provide the hands-on services you need to help maintain operational discipline and to protect your people, brands, and profits.
Vault Audit and Confirmation
Operational Surveillance
Claims/Loss Investigation and Recovery
Business Continuity Planning
Information Technology Security